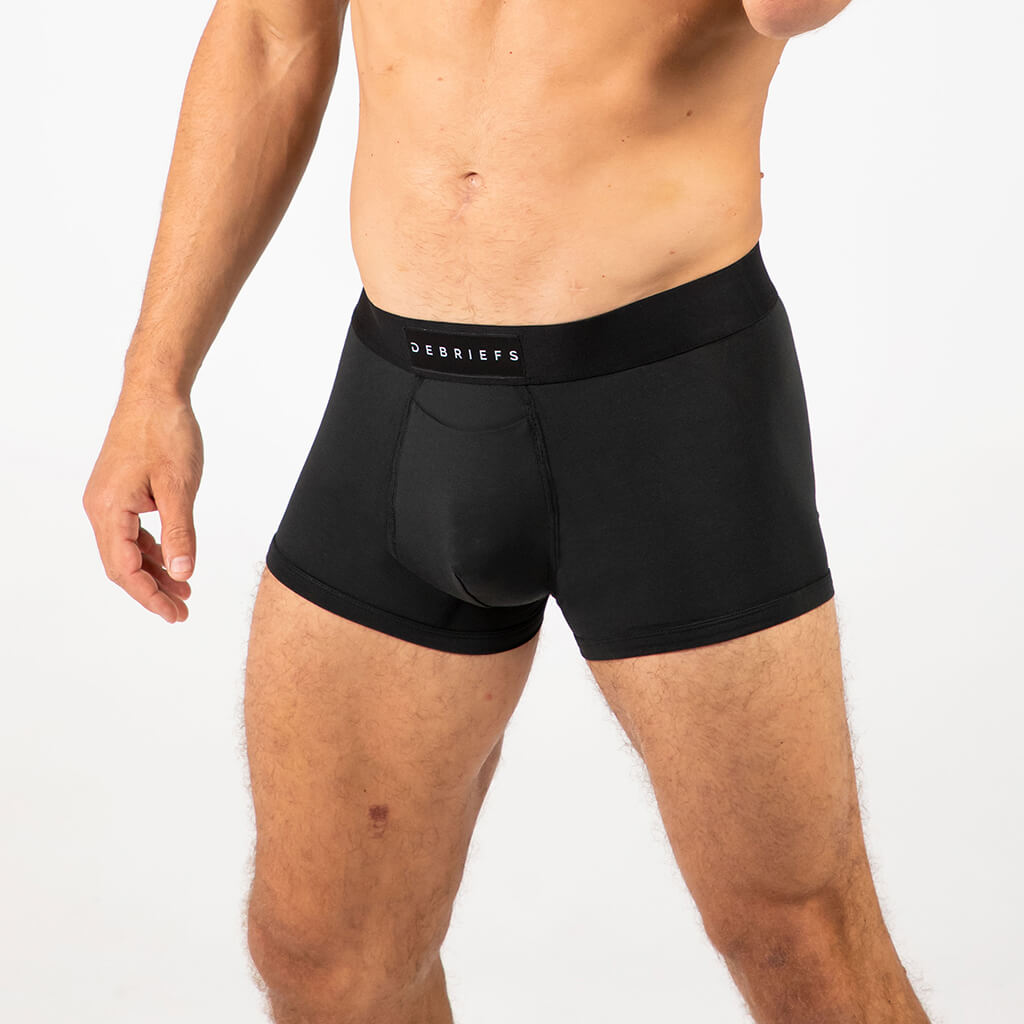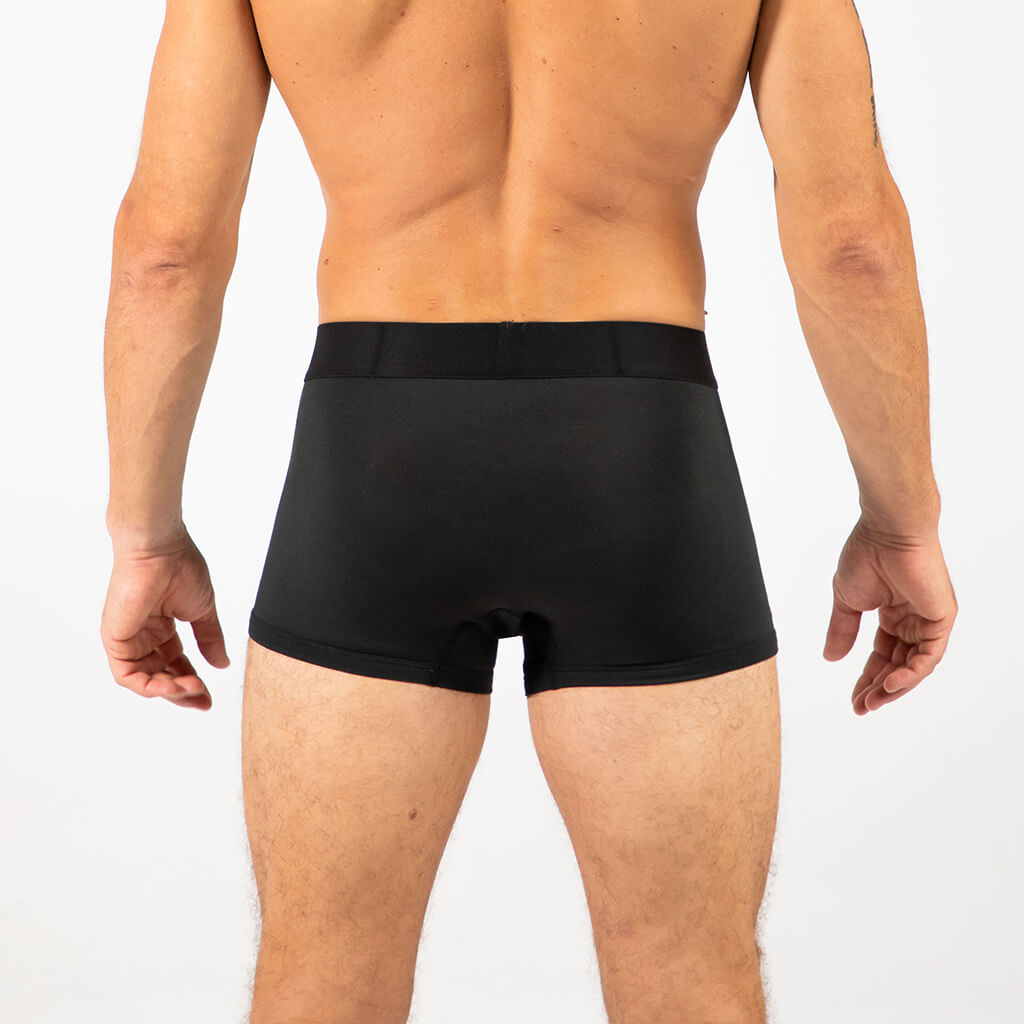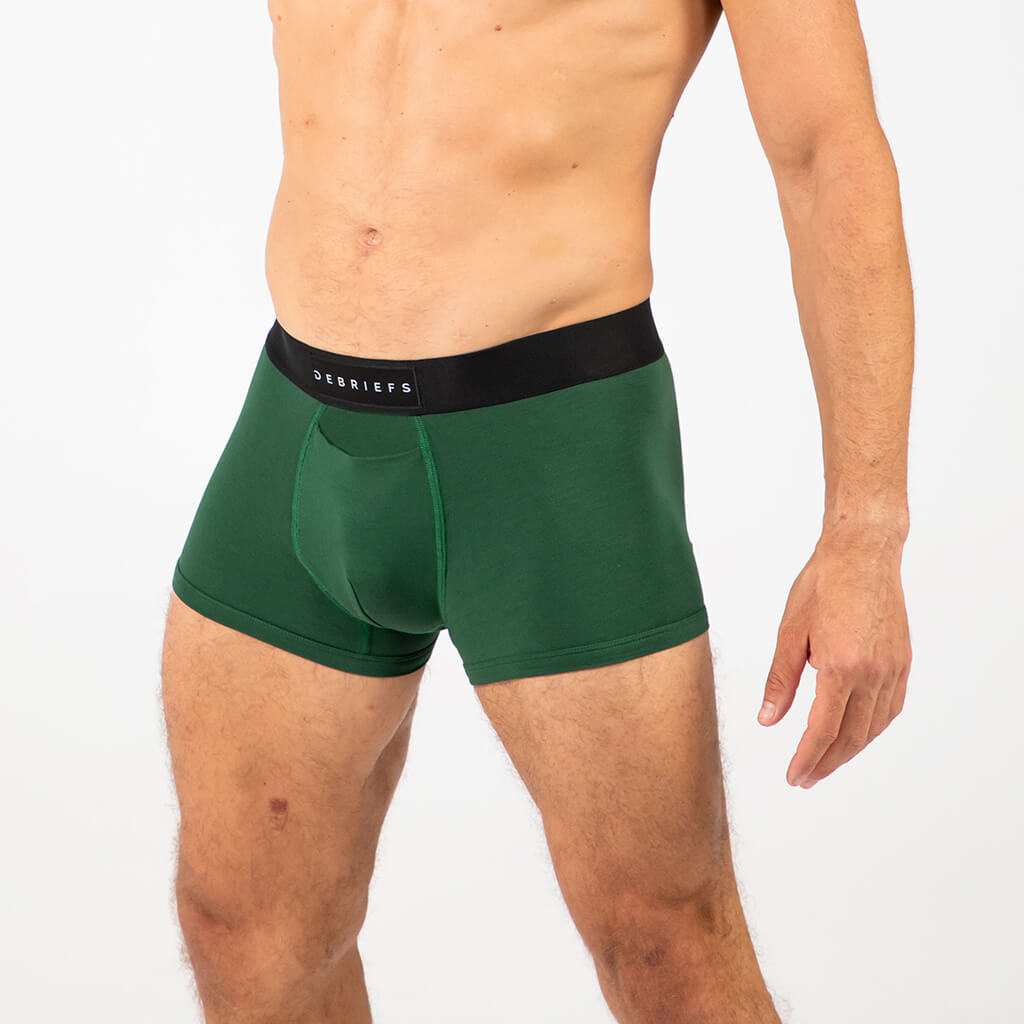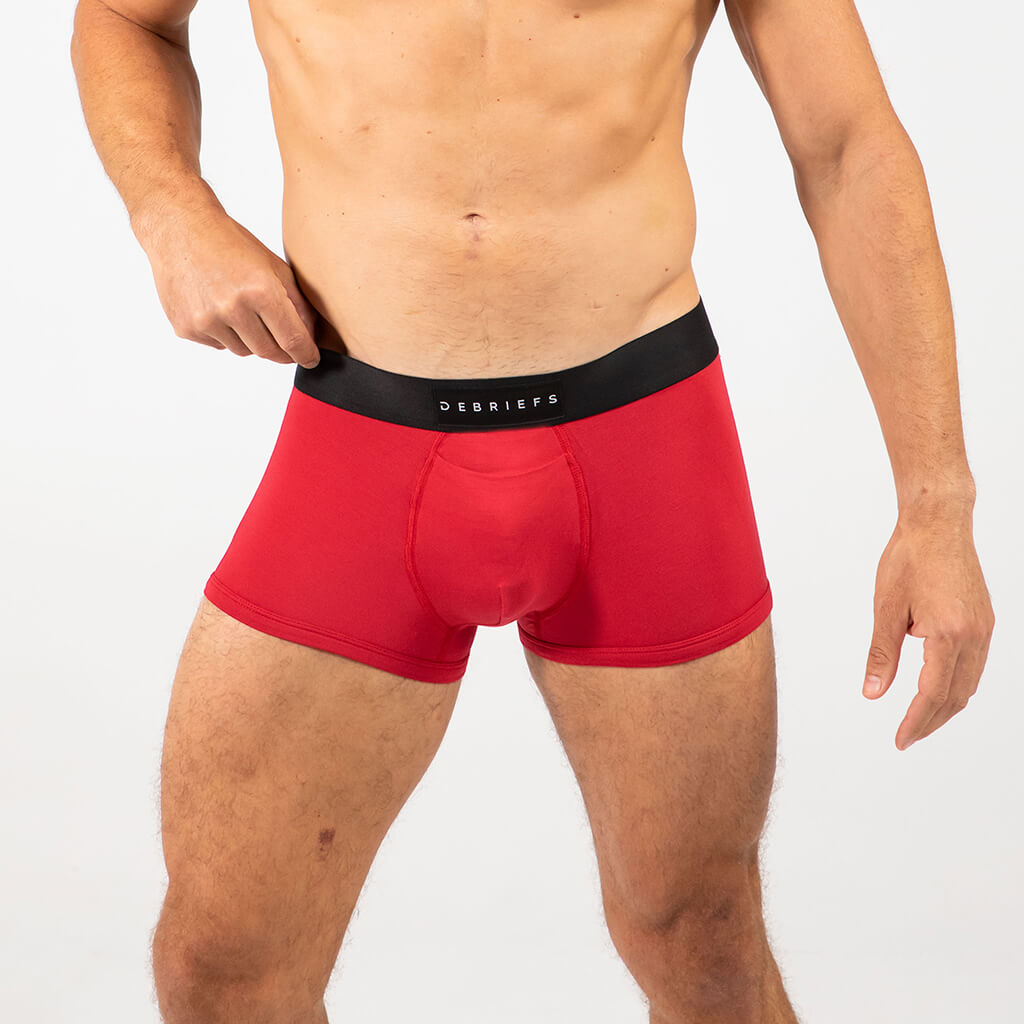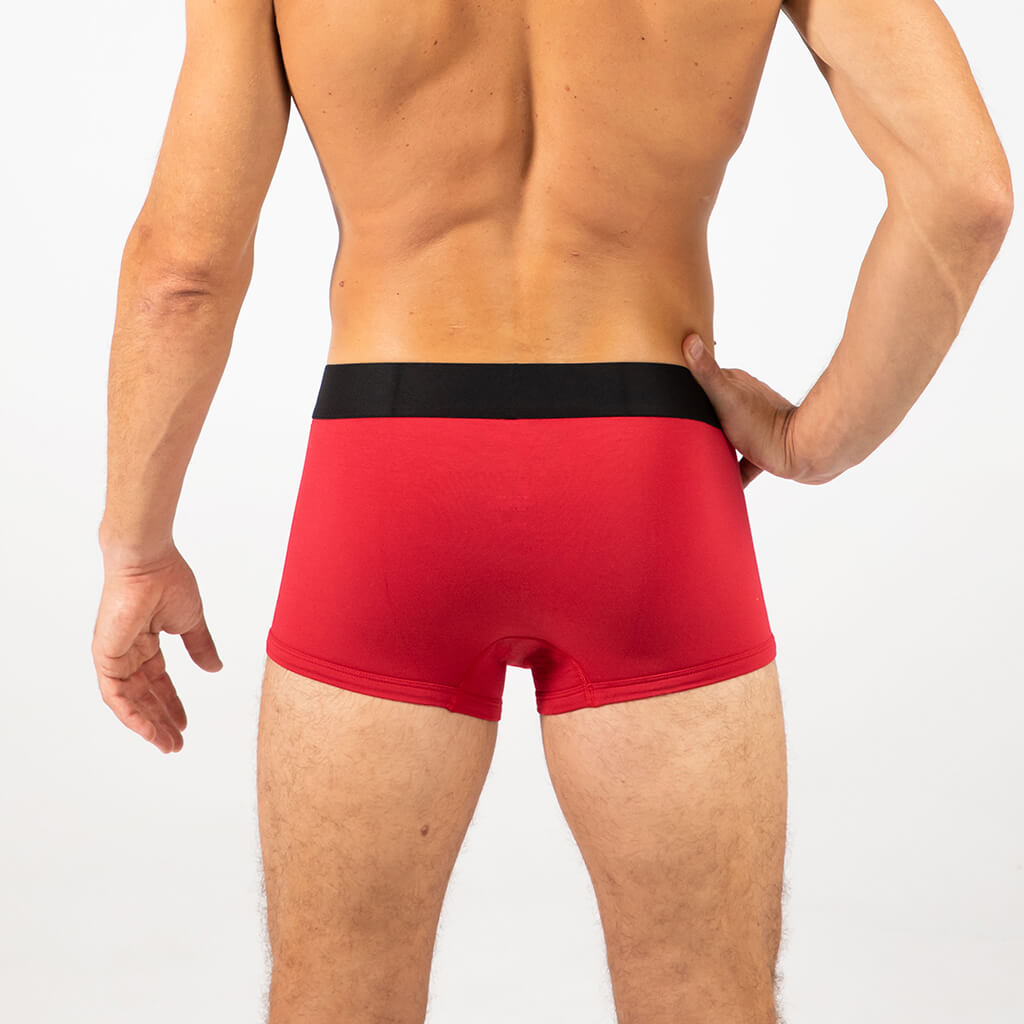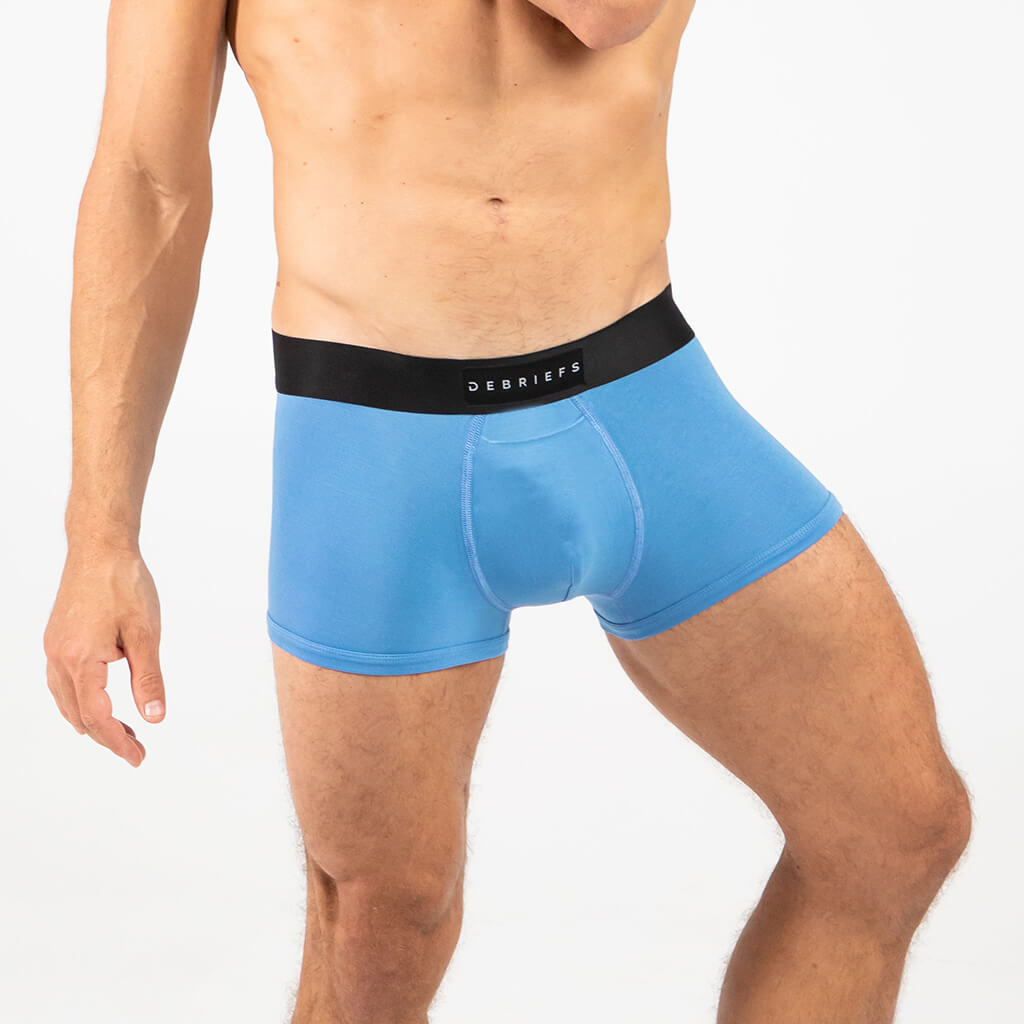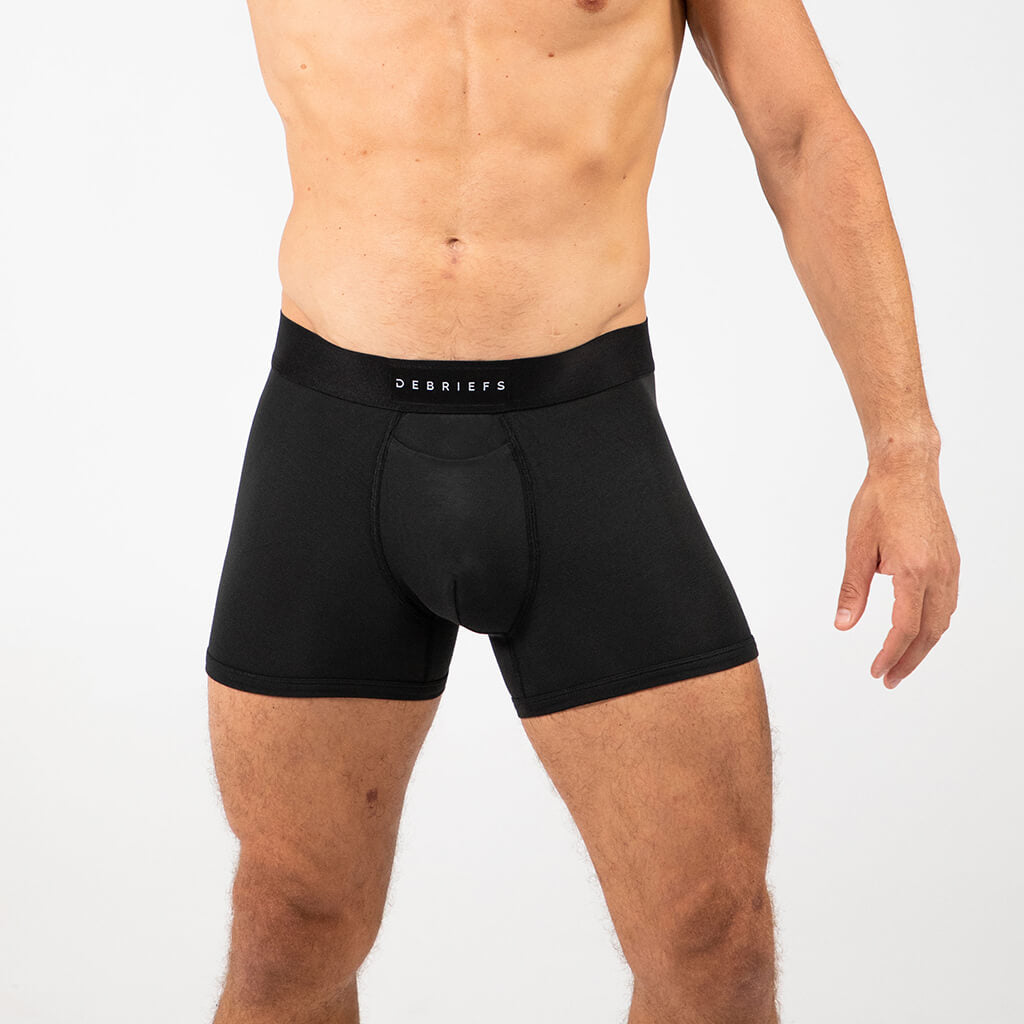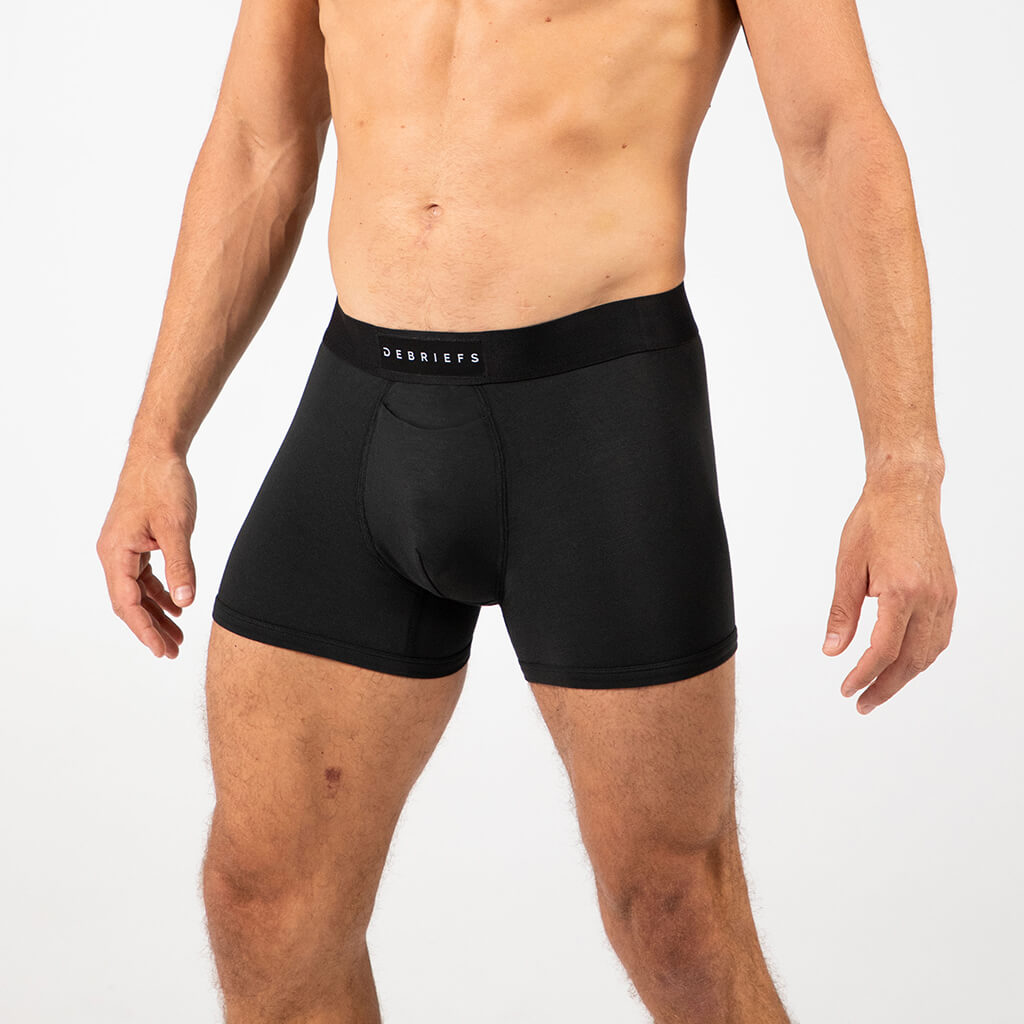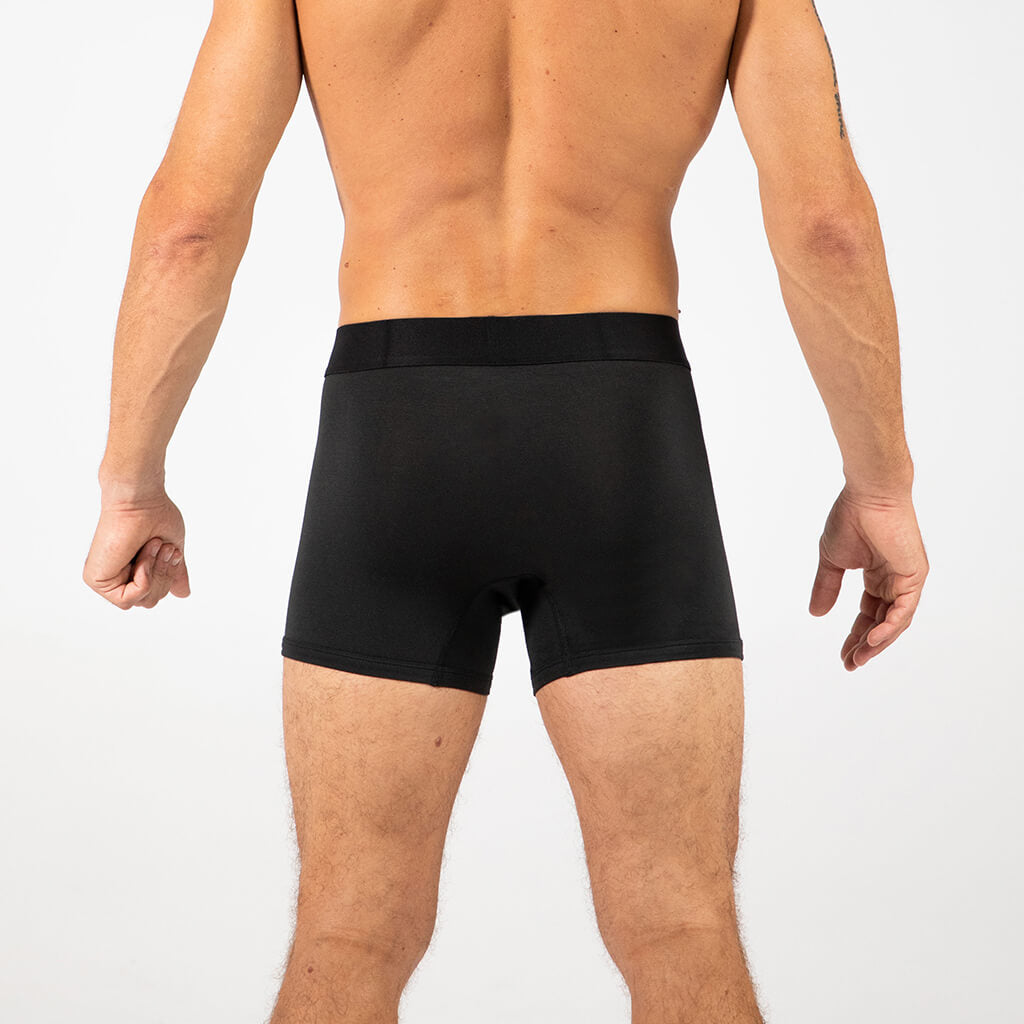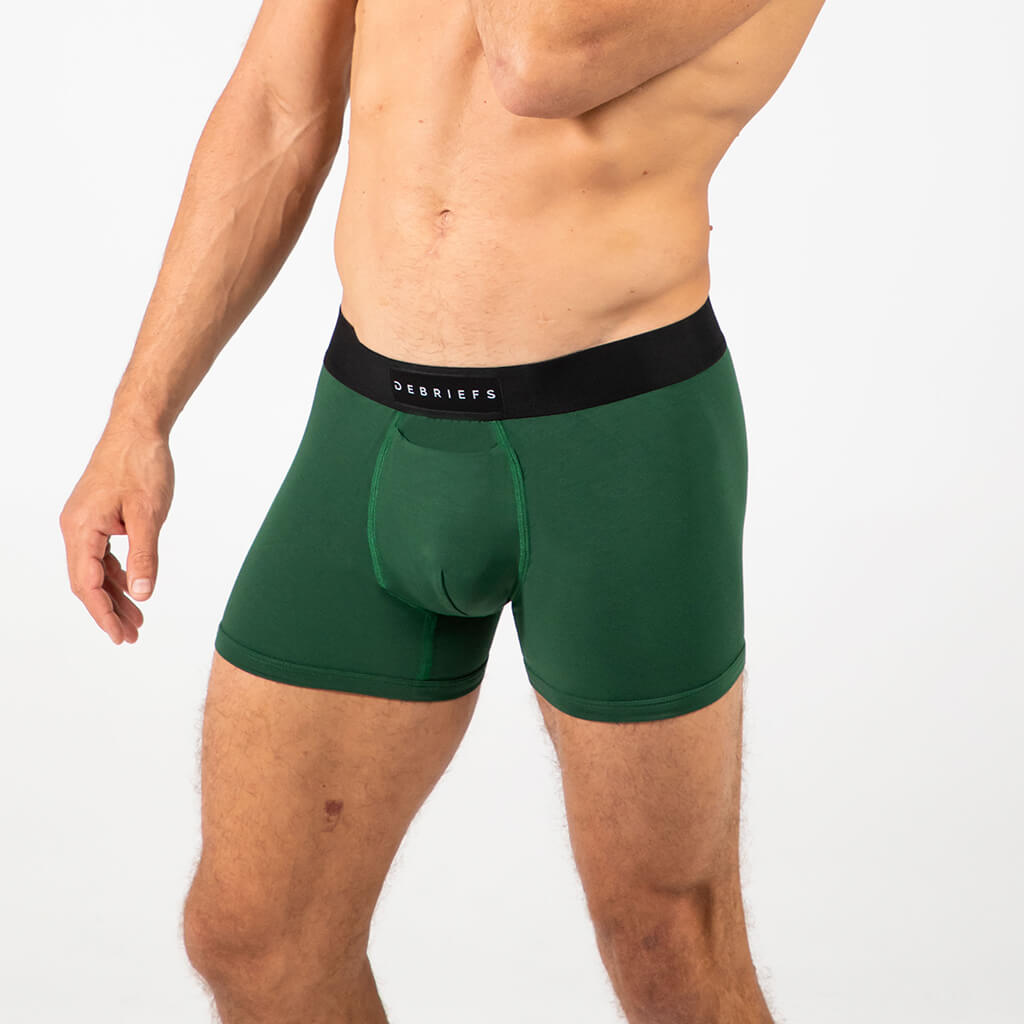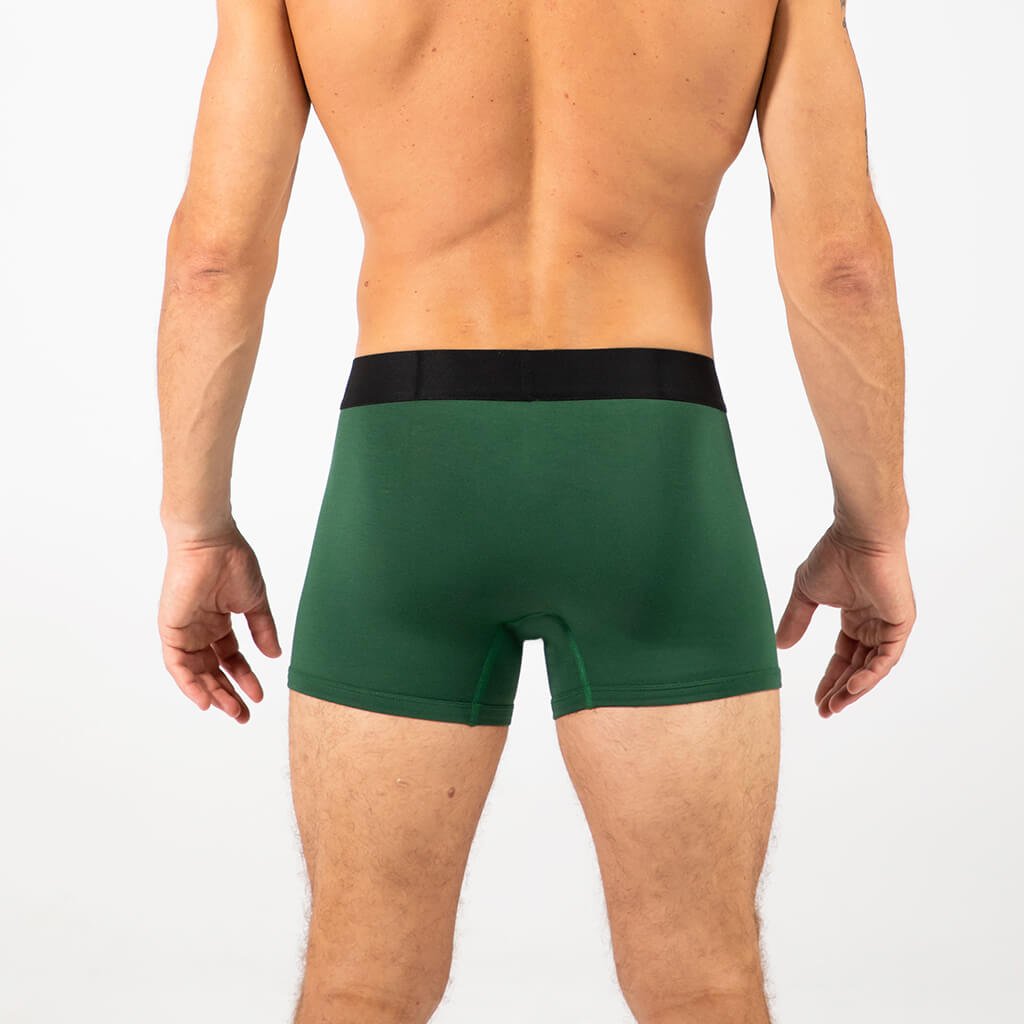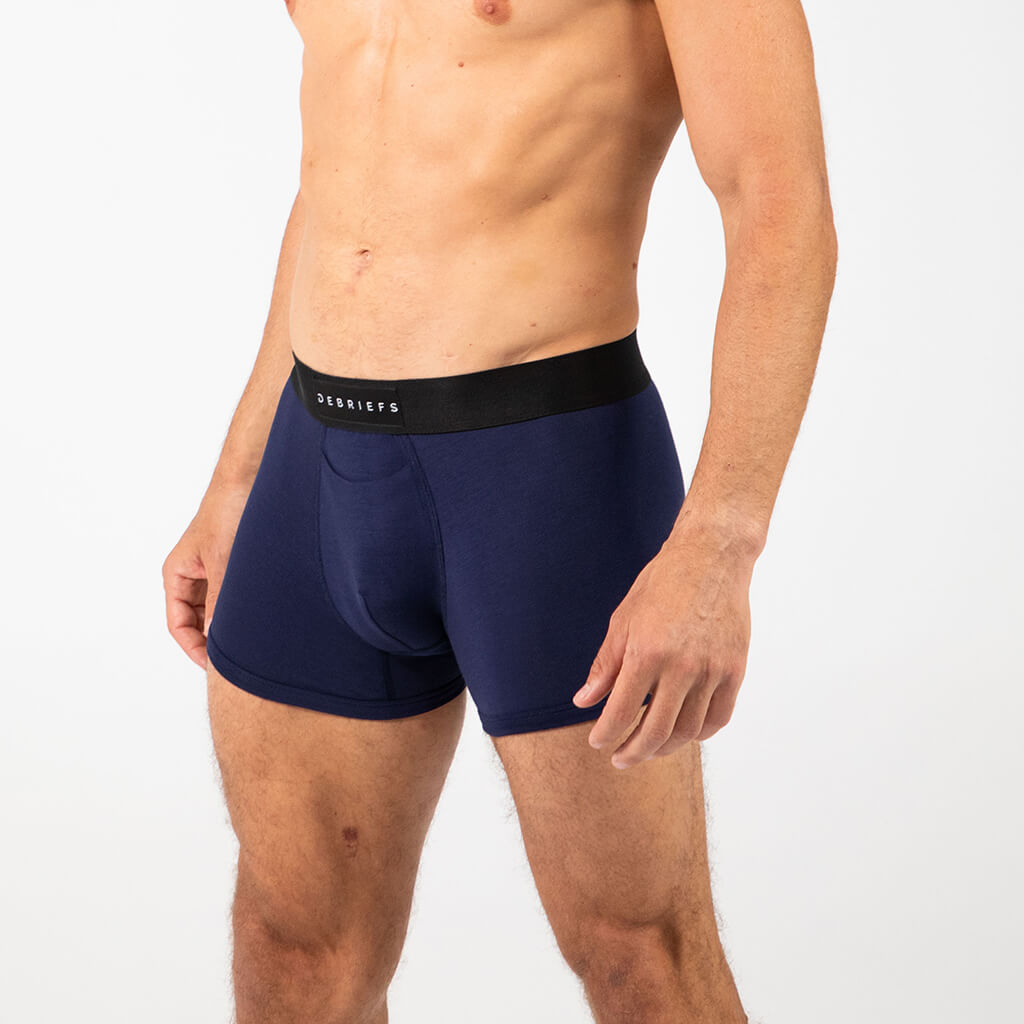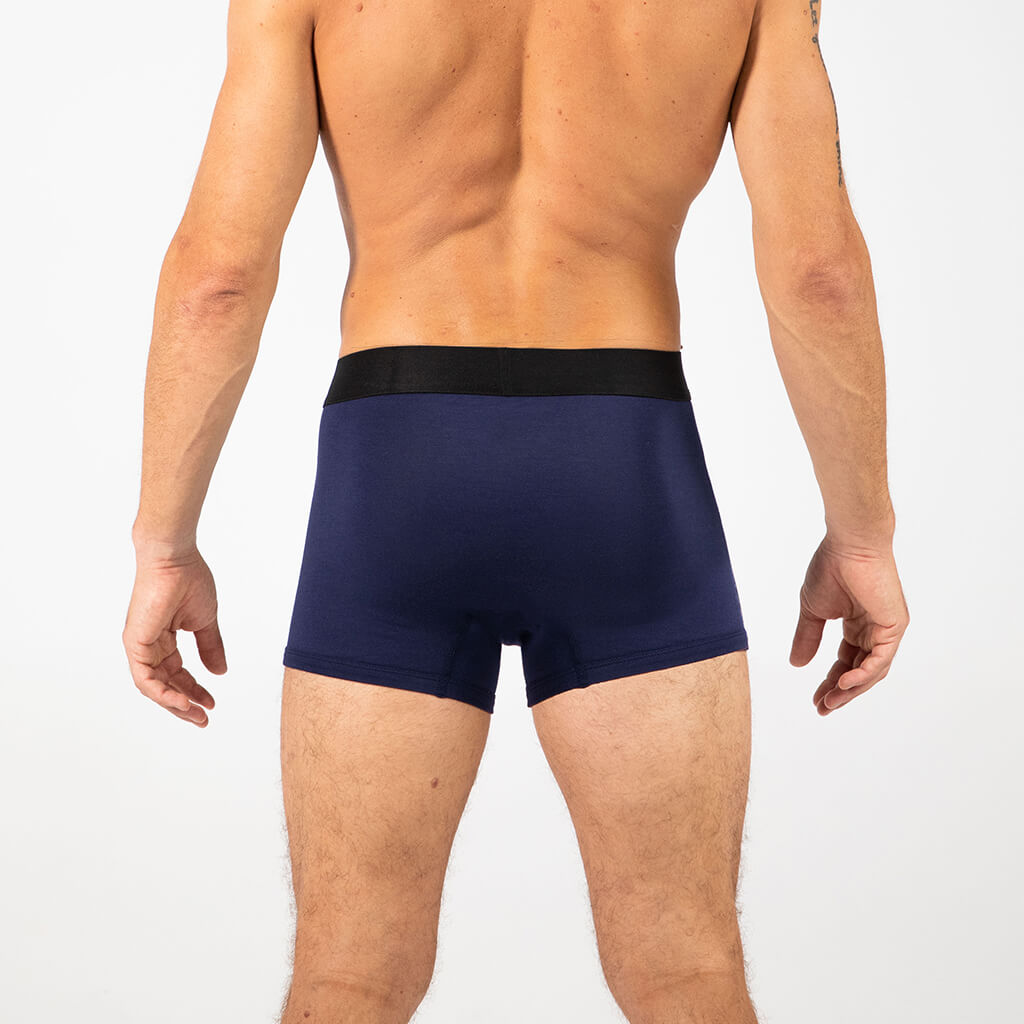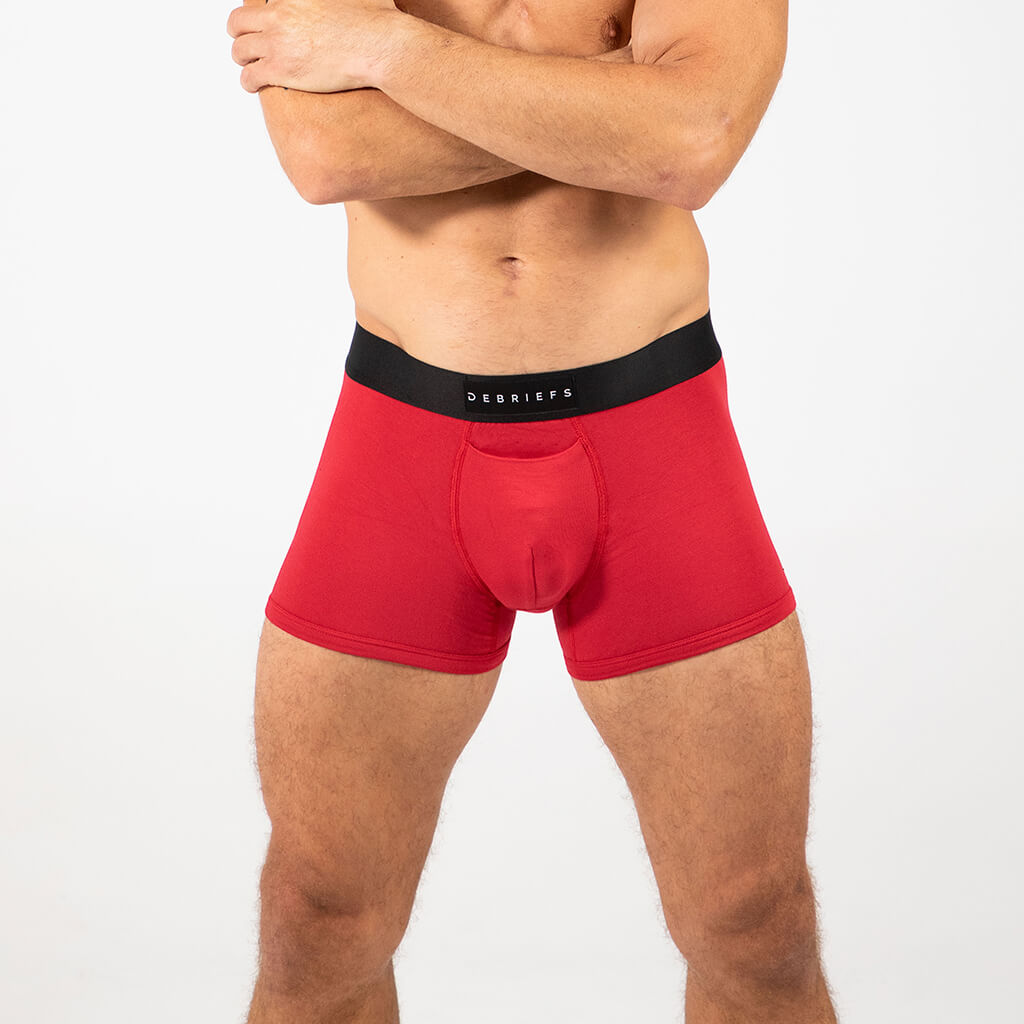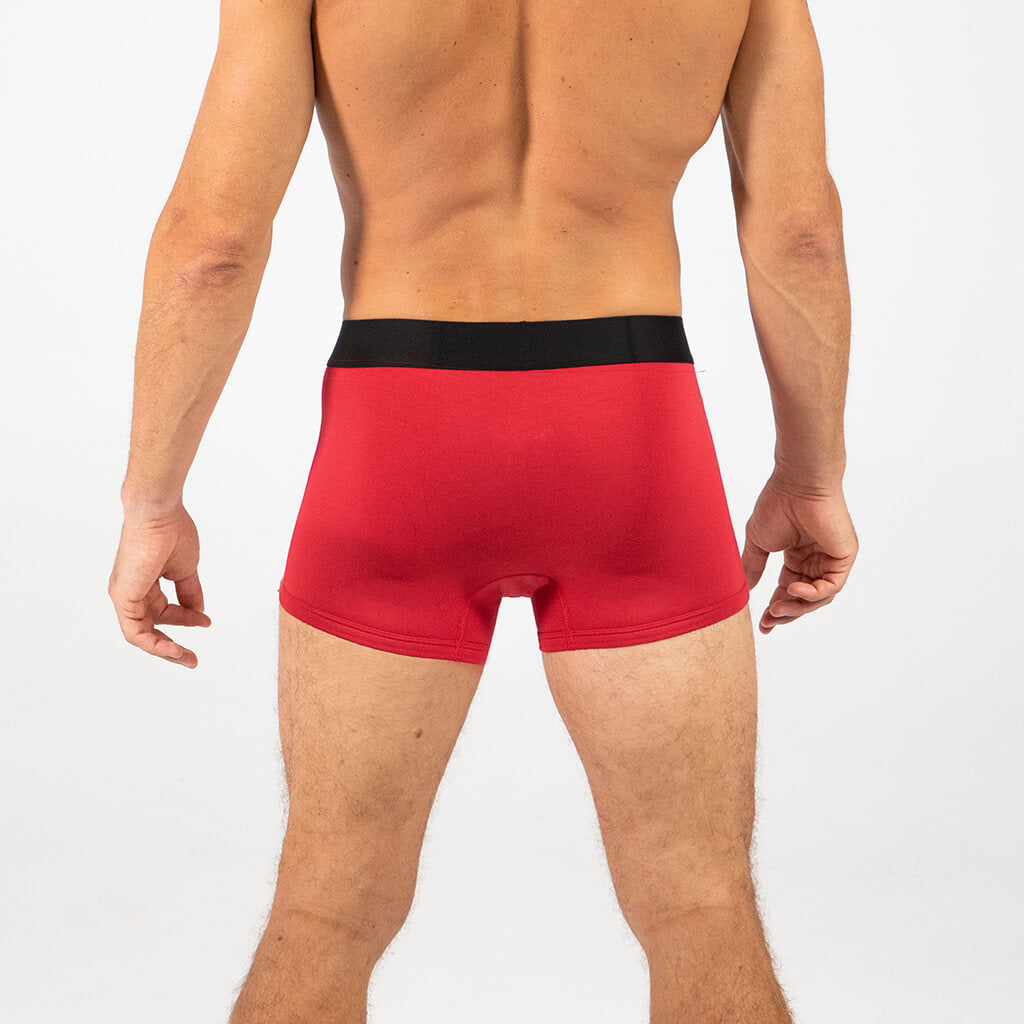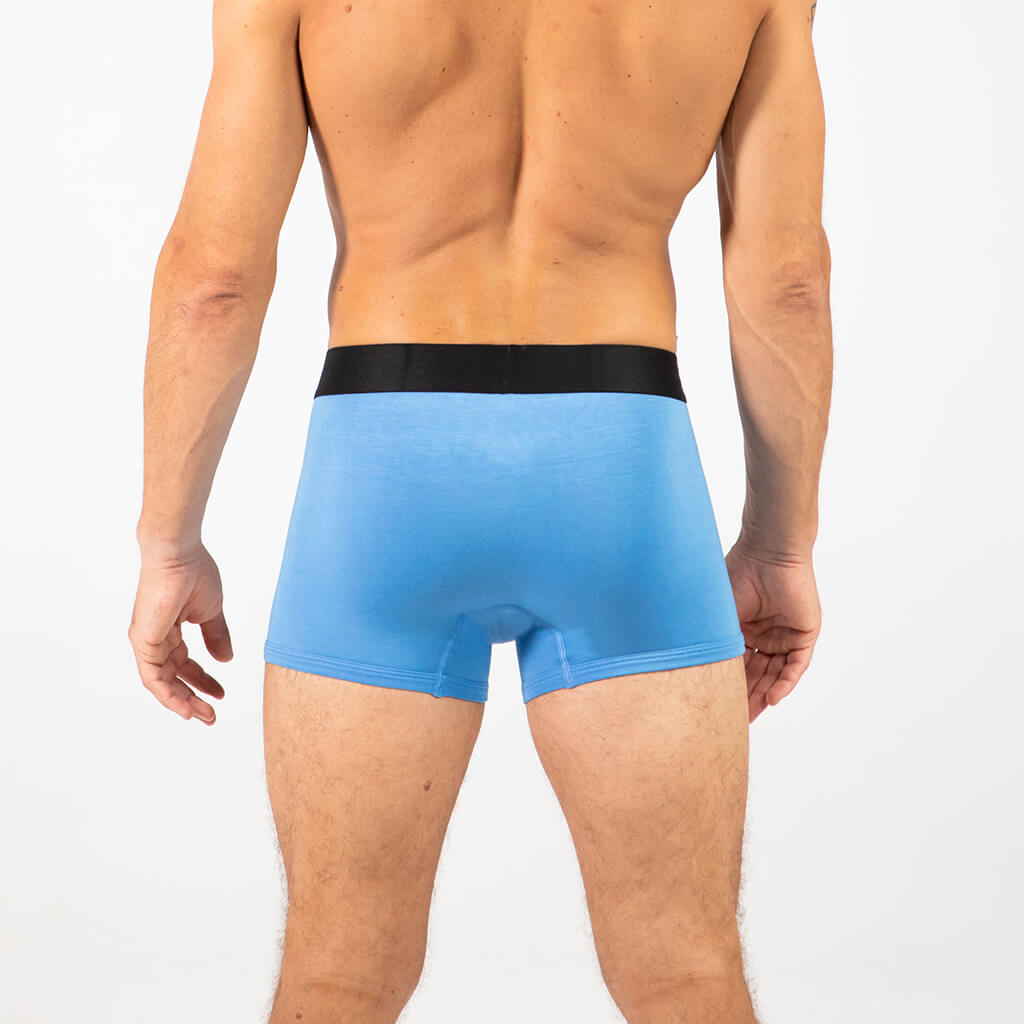 Buy 3, Get 1 Free
Natural, sustainably sourced MicroModal™
Softer & more durable than Bamboo
Antimicrobial, breathable & sweat absorbent
Responsibly made in Turkey
Add 4 pairs to your cart to claim this offer
Get comfy with these super-soft, super-durable, sustainable trunks and boxer briefs.
For a limited time, when you buy 3 pairs, we'll give you an extra pair for free!
Simply add 4 pairs of any style, size, and colour to your cart, and the 4th pair will automatically become free.
🔥 That's 4 pairs for $26.25 each! 🔥
- Trunks (short leg), boxer briefs (long leg)
- Modern, seamless fit
- Enhanced pouch for comfort and fit
- Innovative horizontal fly
- No-tag construction
- Silk-like softness
- Superior breathability
- Moisture wicking
- Made from certified renewable wood
94% MicroModal / 6% Elastane
Made in Turkey
Shipping is free for all orders within Australia.
Expect delivery times of:
- 1-3 business days for major cities.
- 2-6 business days for rural areas.
Express delivery is available for $9.95 anywhere in Australia.
NZ, USA & CANADA - $15
WORLDWIDE - $20
We will accept returns within 30 days of delivery.
All items must be unworn and still in their original packaging.
Returns are free for all eligible items.
First pair guarantee
We know it's hard for you to experience our product without trying it on. That's why we've created our first pair guarantee.
If you're not satisfied with your first pair of Debriefs you can keep them. Just let us know and we'll either give you a full refund or exchange the undies for a new pair.
- Only applies to 1 pair of worn Debriefs, per customer.
- All requests must be made within 30 days of delivery.
- If you choose to receive a new pair, we will ship them to you free of charge.
12-month warranty
All Debriefs products are covered by a 12-month warranty which covers any defect on the fabric and the waistband, including holes, tears, and loss of elasticity in the waistband.
So if your Debriefs don't last 12-months. we'll replace them free of charge.
- What's the difference between trunks & boxer briefs?
Trunks have a short leg, where as boxer briefs have a long leg.
If you're an active guy, or you have larger legs, we recommend choosing boxer briefs. If you have a sedentary lifestyle, work behind a desk, or have thinner legs, we recommend choosing trunks.
- Are they cotton?
No, they're made from MicroModal which is cotton's sustainable upgrade. It's 3x softer, 50% more absorbent and breathes better than cotton, all whilst remaning a naturally sourced and eco-friendly fabric.
- Where are they made?
Debriefs are made in Turkey by our GOTS certified manufacturer. The MicroModal we use is sourced from Lenzing in Austria.
MicroModal™ is a super soft and breathable fabric that feels like silk against your skin. It's derived from beech trees and made in a closed-loop system where 99% of the resources used are recycled. It's one of the most sustainable fabrics in the world and is stronger, more breathable, and has better moisture management than cotton or bamboo.
Our MicroModal™ is sourced from FSC-certified forests in Europe.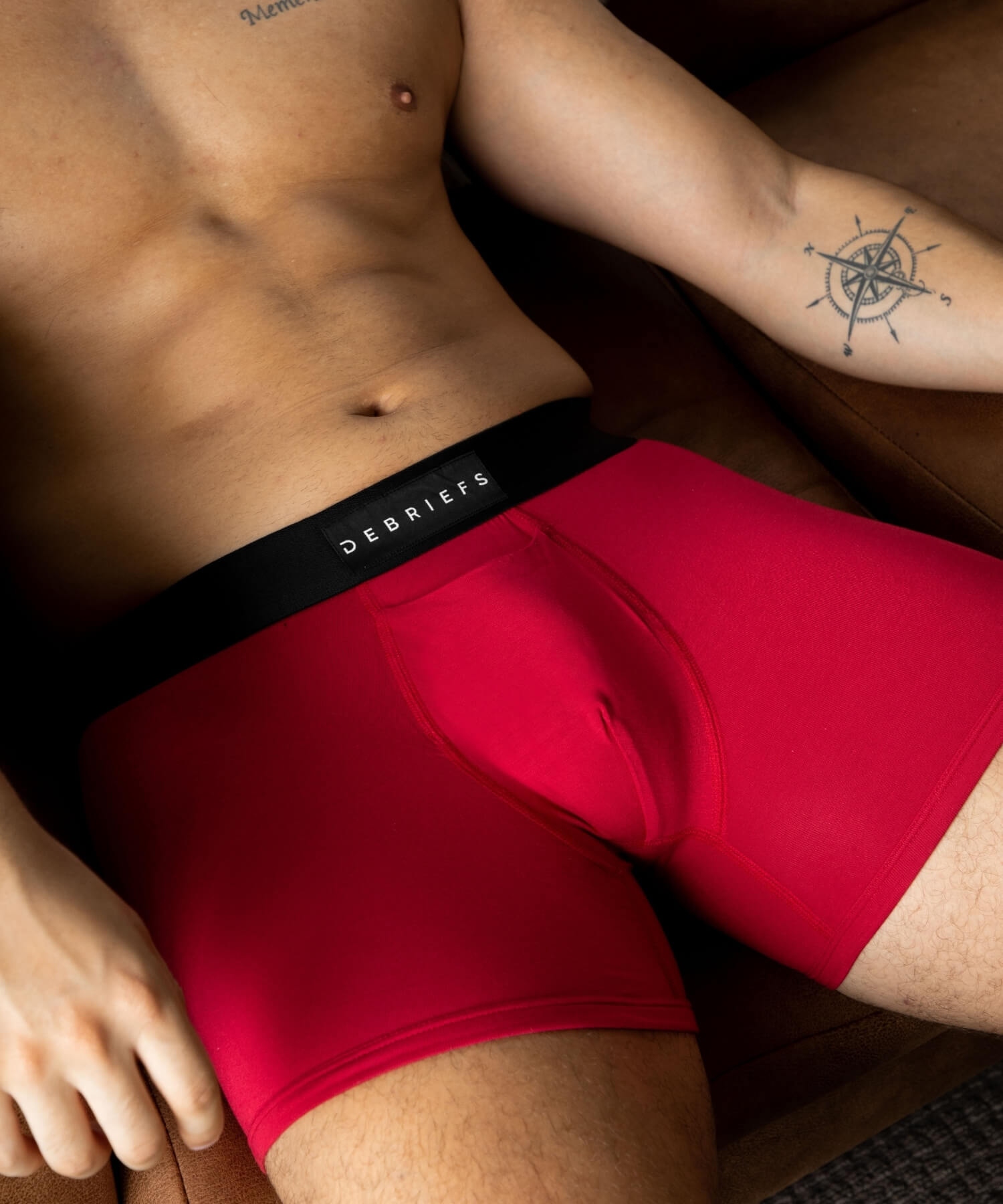 ★★★★★
Tried them all
"I've tried many different brands and these are by far the best. The fabric is so soft and they hold up really well. The horizontal fly is also genius. Highly recommend!!"
- Greg T.
★★★★★
Hubby's obsessed
"Hubby's obsessed with his Debriefs. His mates complain that he talks about them too much, but I'm not. Thanks for the upgraded eye candy!
- Julia S.
Say goodbye to discomfort, chafing, and waistband rolling
No-Roll Comfort Waistband
It's snug but soft, holds its stretch, never rolls, and is irritation-free.
Top Flop® Horizontal Fly
Designed for swift, over-the-top access when nature calls, without the fumble.
3D Supportive Pouch
Anatomically supportive and hygienic. It cradles with natural, unrestrictive support.
Silky-Soft Sustainable Fabric
MicroModal™ is 3x softer than cotton and luxuriously smooth on your skin.
Chafe-Free, Stay-Down Legs
The leg hems are tighter but stretchier. It's designed (and proven) to hold it down, while you do you thing
Feel the difference
Everyday luxury
Discover why men are making the switch from Bamboo to MicroModal for their everyday undies. Debriefs aren't just underwear, they're a daily indulgence in superior softness and enduring comfort that you'll look forward to every morning.
Comfort guarantee + warranty
We've got you covered
If you don't love your first pair, they're free!
Plus, enjoy a 12-month warranty against holes and tears, becuase we stand by our craftsmanship.
If they rip, we'll replace them
If holes develop, we'll replace them
If the waistband loses stretch, we'll replace them
If you don't love your first pair, we'll refund you
Great Undies!
They're really soft and comfy. But I also like the horizontal fly it's very convenient.
Buying More of These, Extremely Pleased
Absolute Winner - Comfortable / cooling material, proper fit, comes with wash guide to make them last & no fuss-delivery.
I was initially a bit sceptical due to the price, but now I'll be purchasing more after having received my first batch. Well worth it
Best underwear in Australia
Best underwear in Australia - don't buy anything else!
Absolutely brilliant - the family loved the quality and comfort of Debriefs! Will be purchasing again!
it's all about the horizontal fly. so much easier to whip it in and out.